At present, referring to the code here, the VAE model is implemented. Next I want to try to draw a distribution map of the normal distribution parameters in the VAE model. According to the current understanding and reference here, it should be possible to draw the following coordinate chart.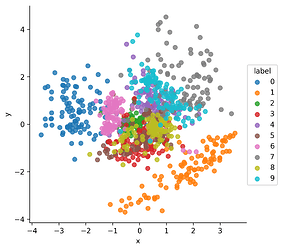 My question is,
What is the abscissa and ordinate coordinates of this graph that can be drawn through the VAE model?
What changes are needed / should be made for the code referenced above?