We are well aware that this error is very popular.
However, there are many things that I do not understand even after referring to Google.
I am using two GPUs, and I plan to train by assigning the same Python code to each of the two GPUs.
(using CUDA_VISIBLE_DEVICES=0 and CUDA_VISIBLE_DEVICES=1)
However, at this time, GPU 0 works fine, but GPU 1 has a "RuntimeError: CUDA out of memory" problem.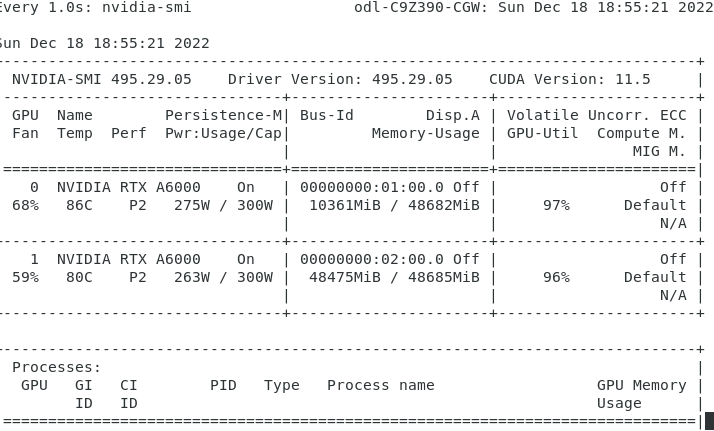 Looking at the picture, you can see that the memory usage of GPU 0 does not increase any more at 10361 MiB, but the memory usage of GPU 1 increases all the way. How to solve in this case?