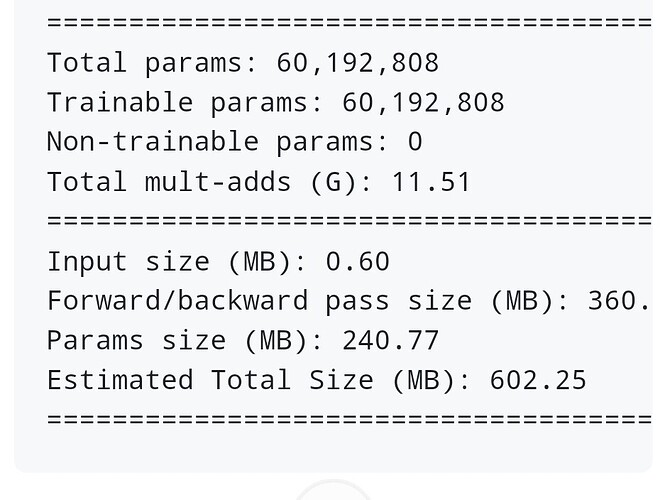 i want to know how to interpret these output
what does mult-adds mean?
does it mean total computations to calculate one image?
and what does total estimated size means? does it means i need at least 602mb to run a image on model?
or is there any way to calculate how much memory do i need to run a image for a model?