Hi,
I'm new to torch 0.4 and implement a Encoder-Decoder model for image segmentation.
during training to my lab server with 2 GPU cards only, I face the following problem say "out of memory":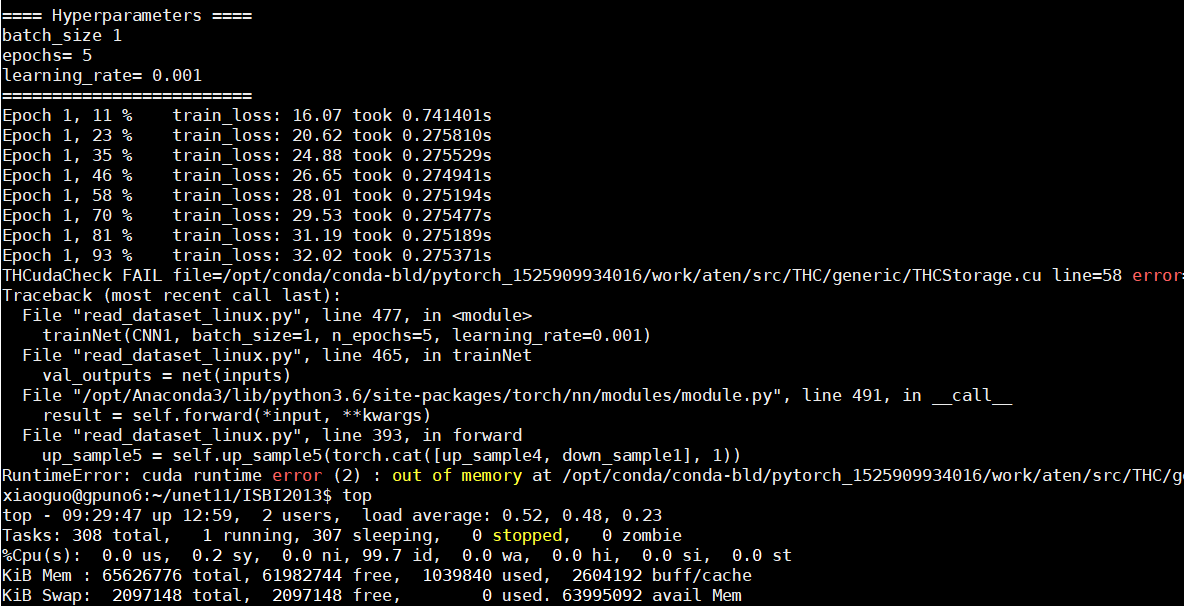 my input is 320*320 image and even I let batch_size = 1, it cannot finish even 1 epoch, I'm not sure whether there is some commands to use multiple GPU card?
Any suggestion is appreciated!
Thank you very much!
Best,
Peter