Hello!
I'm using NASA's Ocean color data, chlorophyll to be precise, and a single day of data looks like this: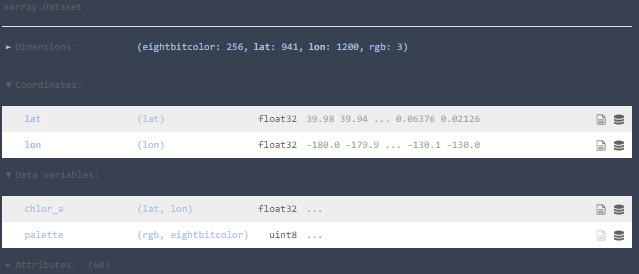 Basically, each pair of (lat,lon) has a single float value of chlor_a. There's a whole bunch of daily data to be used.
How would I go about feeding this type of .nc data directly into a DCGAN, without reverting to using actual images (.png and .jpeg.)?
Thanks!