Recently I read this tutorial Translation with a Sequence to Sequence Network and Attention. The code is according to the paper Neural Machine Translation by Jointly Learning to Align and Translate. And I found that some computing process in the code is different from the paper.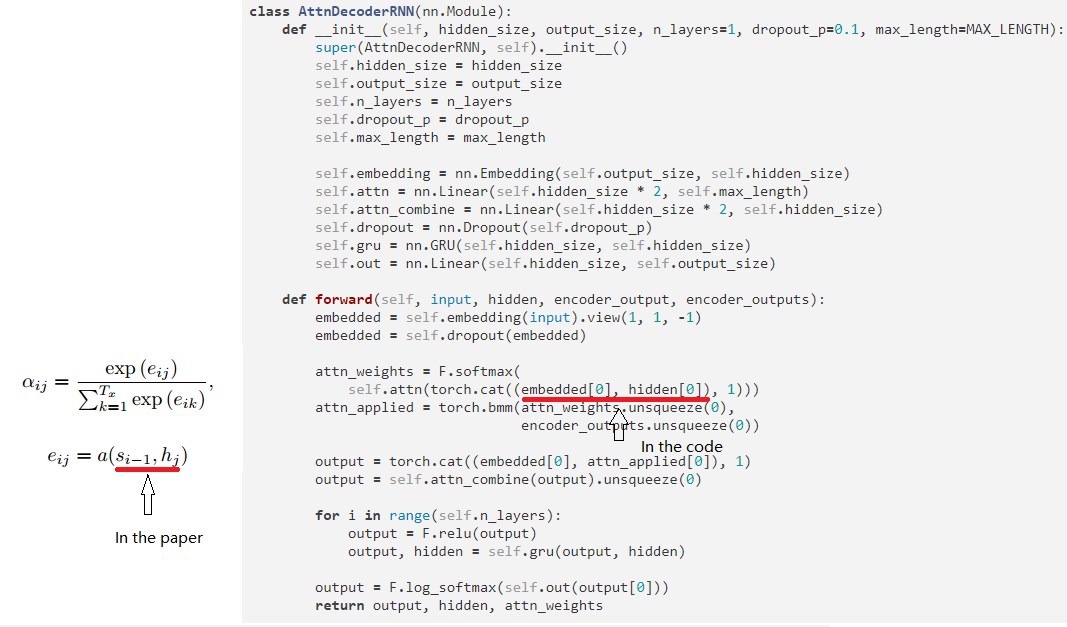 I have tag the difference with red line.Once you read the paper and the code you will find the difference.
What is strange is that it woks properly! Why?Am I wrong?