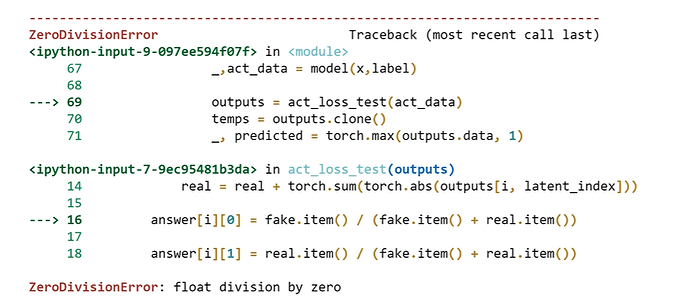 The current status is that we want to sum convolution layer feature maps based on index
to get the sum of the certain part of the feature maps.
I can't understand the error situation that I posted on the image.
If the fake.item() got zero, Then we should get division by zero error not "float division by zero" error.
Is inferring tensor.item() on specific variable on various time is dangerous?