I am trying to implement DeepLab V3+ in PYTORCH, but I am confused in some parts of the network.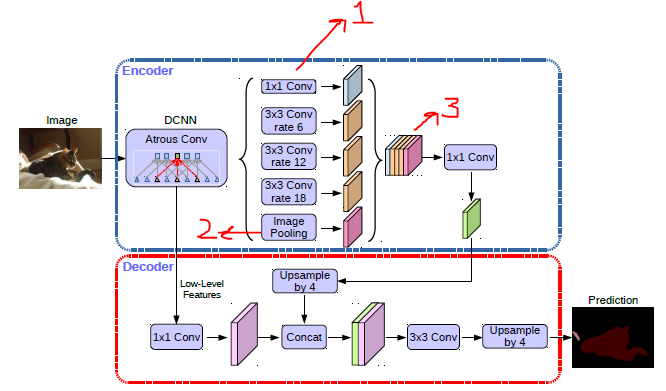 Is "1*1 conv" -. Global Average Pooling as mentioned in DeepLab V3

What exactly is "Image Pooling" operation?

As Dilated convolutions of different Rates are applied on the same feature map, the resulting feature map will have different dimensions. Is padding applied during these convolutions, so that the final results can be concatenated?
PLS help…