Hi, very new to Pytorch and this forum generally. I hope i'm posting in the right thread, and/or using the right terminology. Please feel free to correct me if i'm wrong (very willing to learn)!
I'm trying to iterate through a DataLoader i've created for my validation dataset (batch size 16, sampler is Sequential Sampler). The original dataset I pass to the sampler isof length 22. The problem is, it's raising an IndexError
Printing the indices out, it seems the sample in index 1 is causing the error (see below)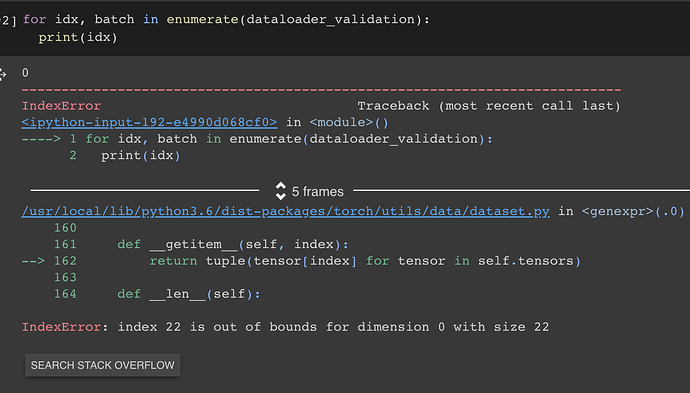 Any hints on how to fix, or insight as to what the error might be? Thanks!