I'm using Detectron2 with pretrained COCO-PanopticonSegmentation model on a GTX960. But as you can see, it's barely using any resources. (That spike you see is me opening the screenshot utility)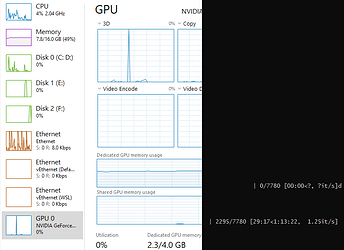 Thus, the inference is taking ages, even on Colab.
What could be going wrong?
What should I read to fix it?