Hello,
I'm wrote out a pytorch model with torch.onnx (I'm aware that it is relatively new) to visualize its structure.
I wonder whether there is any way to distinguish between the input variables and 'fixed' inputs
like convolution kernel or bias weights ?
For the moment, I get graphs like this: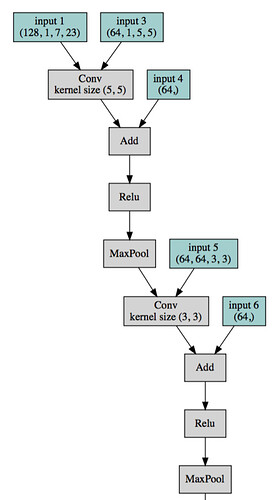 where e.g. input 3 is a tensor with convolution filter weights as opposed to input 1 which is a tensor of input variables.
best regards,
Andre