When profiling a network, I see that the non-zero operation aparently takes a lot of time around 20ms: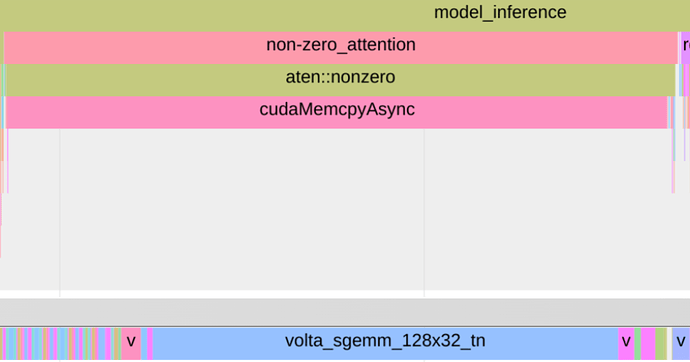 Digging deeper into this I used
torch.cuda.synchronize() before profiling that operator to see that the non-zero operator takes only around 1ms


I am thinking, that some other kernel might take some time before and therefore the long wait/synchronize is added. However, I am not sure how to procede from there. I have no information about which operators are running. Is there any detailed tutorial on the profiler, or can someone help out here?