Hi guys,
I am working on a dataset with the following data structure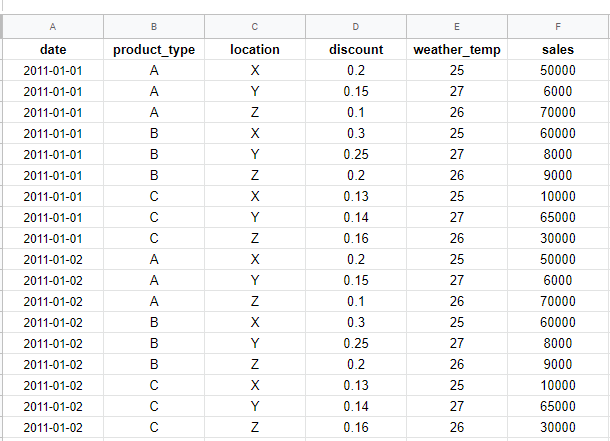 so it is a hierarchical multivariate time series problem, where
groups: product_type, location
features: discount, weather
output_target: sales
I wanna predict the sales for each product in each country, I tried using LSTM for single store in a single location with multiple features (multivariate) and it is working well, now I wanna expand it to all other products and locations. So what should I do? could converting product type and location into a feature (by hot encoding) would work?
looking forward for your guide,
and thanks in advance.