I have used fcn8s model with vgg backbone for image segmentation task on the pascal VOC 2012 dataset but after training the model I am unable to get the desired results of segmentation. I have used this link

for making the fcn model with the dataset that is available on torchvision.datasets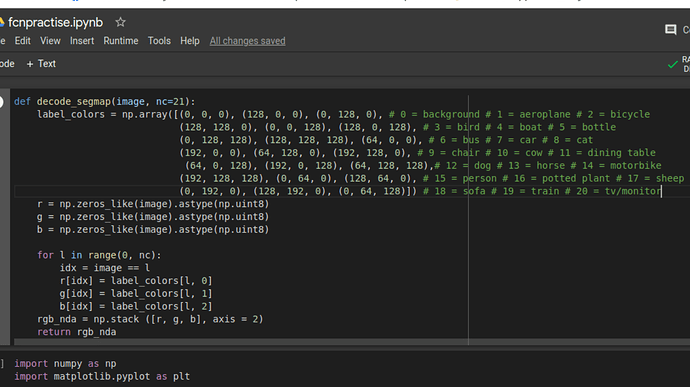 These are some of the screenshots of my project. I couldn't figure out where the problem is since the model has minimal loss but the segmentation is not working as I have wished.