Hello, Yesterday I've grabbed the stable version of Libtorch from Start Locally | PyTorch
it is "Stable (1.13.0) with Cuda 11.7 and with C++ for Windows".
However getting an exception, when invoking register_module():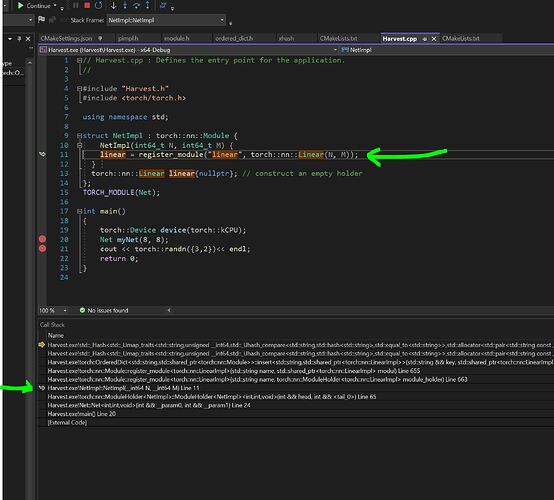 I've first tried building using the usual Visual Studio solution,
and then make a fresh project using a CMake file.
Strangely, getting the exact same behavior in either case. The libraries are connected, the include directories are specified, the code compiles. Until I try to construct the Net object
What might be happening?