Trying to ask this in a fairly architecture agnostic way. Here is my loss plot for a single-label two-class binary cross entropy problem: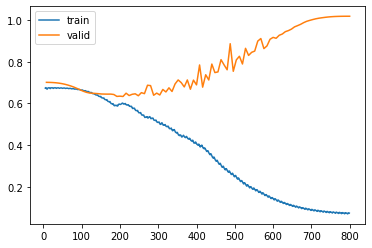 My interpretation is that I'm overfitting fairly badly. But, overfitting is my goal for the moment. My expectation is that if I were to apply this model to the training data, the model's predictions should look good, since it has memorized the training data. However, I am not actually seeing this; instead, my model performs terribly on training data, which is surprising.
Am I right to be surprised that my model is performing badly on the very training data that it appears to be overfit to?