I am training a Transformer encoder-decoder model for machine translation in pytorch lightning. My dataset is too large to train the model in one go, so I decided to split the training data into 10 subsets. Entire training process consists of iterating once through every subset (every batch is seen only once). After training model on first subset and loading second one, loss goes up.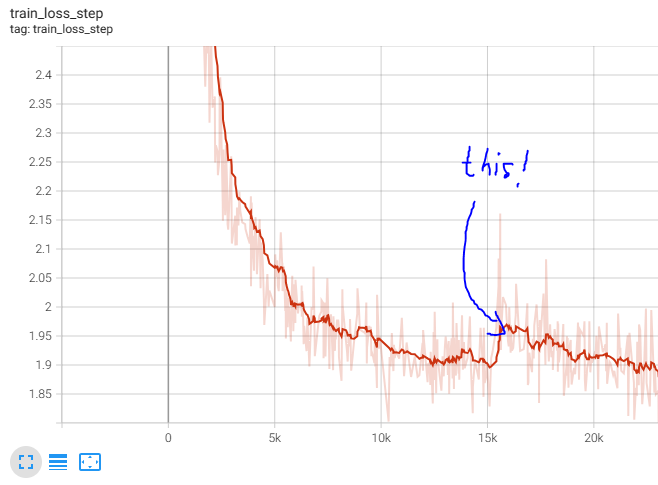 This is unexpected since subsets were created by shuffling entire training data, so they do not differ much from one another. Problem does not occur when I load the same subset for the second time. (unfortunately new users can not put multiple images in one post so I can't post it here…) Also this does not happen when I merge two subsets into one and train model on merged subset. This suggets that the issue is with checkpointing.
My first guess was that optimizer states or learning rate was reset, but after further investigation this is not the case.
I am using lightning checkpoining and following versions of packages:
torch==2.0.1 torchvision torchaudio torchtext
pytorch-lightning==2.0.1
xformers==0.0.20
triton==2.0.0.dev20221105 --no-deps