In the documentation for LSTM, for the dropout argument, it states:
introduces a dropout layer on the outputs of each RNN layer except the last layer
I just want to clarify what is meant by "everything except the last layer".
Below I have an image of two possible options for the meaning.
Option 1: The final cell is the one that does not have dropout applied for the output.
Option 2: In a multi-layer LSTM, all the connections between layers have dropout applied, except the very top layer. So a single layer LSTM would not have any dropout applied.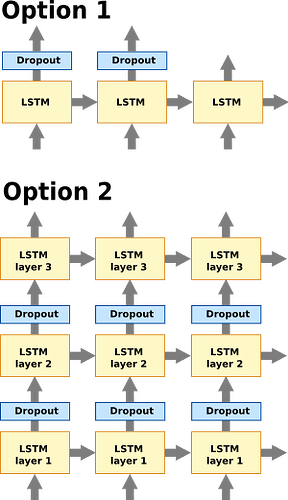 I tried looking at the source code for LSTM and RNNBase, but I can't figure out how it is being applied.