Hi
Im overfitting a CNN on 3 data samples one of each class. During training i run for 15 epochs.
The loss is decreasing beautifully.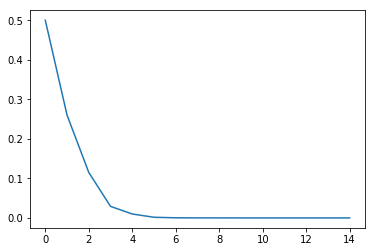 However when i want to find train accuracy, i run the same three images through, with model.eval() and the model just predict constant class and thus gets 33.3 percent accuracy.
If i use model.train() it gets 100 percent accuracy. This is what i expect as the loss is so low and the model have overfitted.
And remember its the same three samples i use when training which is should be able to fit perfectly.
Is there something i have misunderstod? I use batchnorm layers and dropout so i thought i had to use model.eval() in order to use the neurons that have been dropped etc.
Thanks