Hi everyone. I am trying to implement a paper from scratch and I am stuck trying to figure out how to perform the gradient updates in particular.
The following pseudocode describes the training loop: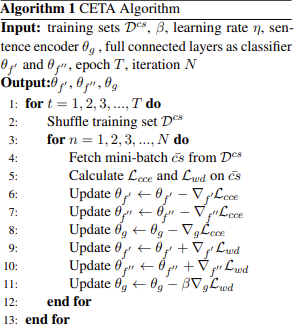 As you can see we have two classifiers sharing the same decoder g. We also have two loss functions. If anyone could help me figure out how the multiple gradients updates will look like in practice that would be a huge help. I am particulary confused about how I will compute gradient with respect to only the decoder, or only one of the classifiers as being done in step 9, 10, and 11. Can I use parameter freezing here?
Thanks in advance.