Hi,
I have a dataset of 200k extracted patches from medical images. My model works satisfying on a random subset of the dataset(e.g. 12k patches).
However, it looks like it does not work on my whole dataset, and overfitting happens. I have tried different learning rates and augmentations, but it still does not work.
Please see attached diagrams of training and validation accuracy and losses after 50 epochs of training applying the whole dataset(including 200k patches).
I cannot understand why the accuracy for validation started too high from the beginning?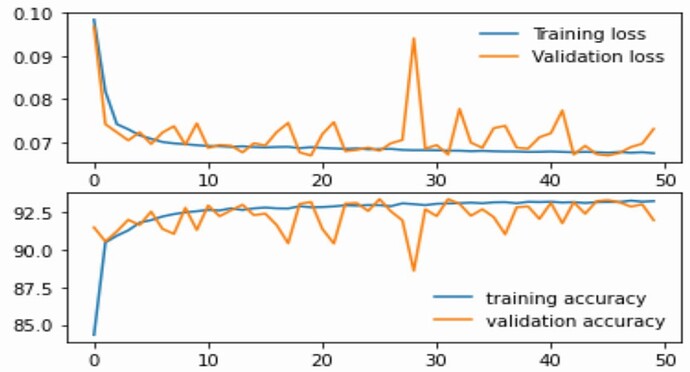 Also, as seen in another diagram, by applying a very low learning rate 10e-6, it looks like overfitting happens the model does not learn at all.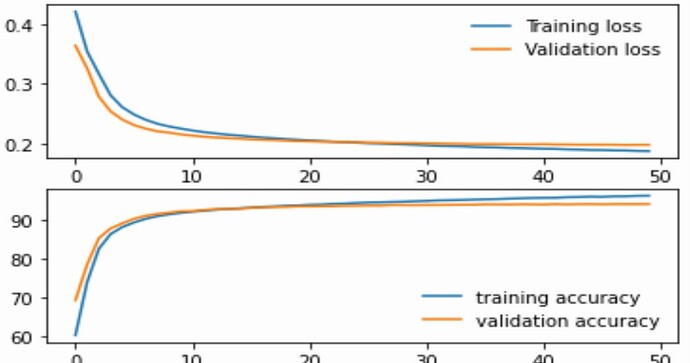 I would appreciate it if anybody could help me.