On this page, there is a warning that "Using multiple process groups with the NCCL backend concurrently is not safe"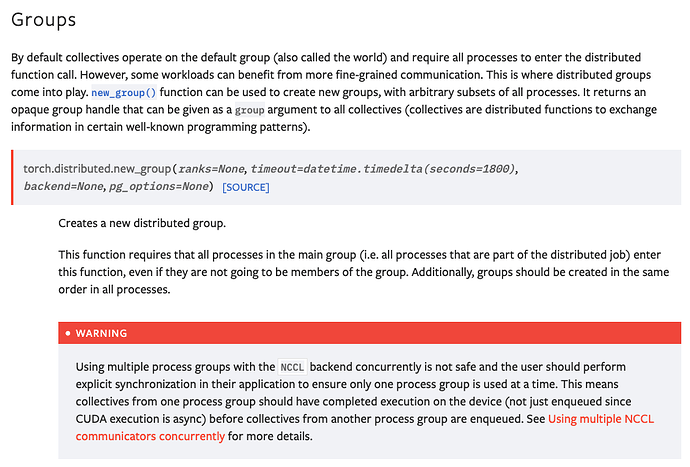 Does this mean that assigning one specific task to multiple process groups is unsafe? If so, then would switching from NCCL to Gloo be a good solution?
Or does it mean that having multiple ProcessGroups is unsafe, even if all the process groups are disjoint sets with no overlapping elements?