Hi ! I have tried to profile the inference runtime of my model by looping the inference for 100 iterations (100 test samples).
However, I have come to notice the multiple pthread_cond_wait that shows during the first 20 (out of 100) iterations. My questions are:
What could have caused the problem? I used only Pytorch and Pytorch Geometry package.

After 20 iterations, the pthread_cond_wait has disappear, should I trust the runtime after those 20 iterations?
Here I also provide the following captured screen to show my problem.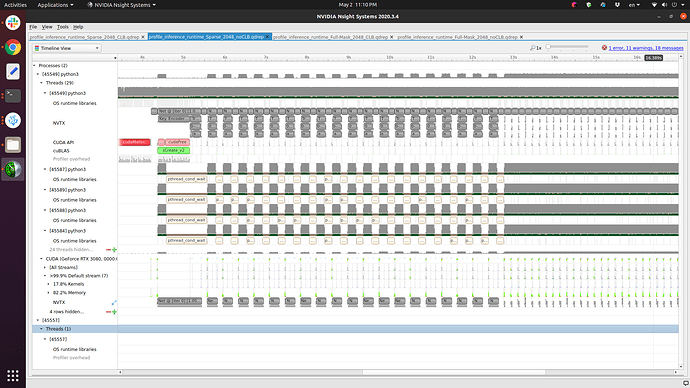 (Zoom in)