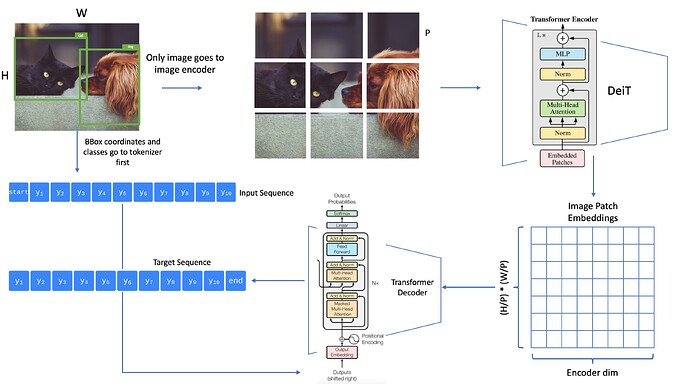 I've implemented the "Pix2seq: A Language Modeling Framework for Object Detection" paper in PyTorch and written an in-depth tutorial on it.
Here's the link to the blog on Towards AI.
You can find the whole project on my GitHub
Also, the codes and tutorials are also available as Colab Notebook and Kaggle Notebook.
I hope you like it!