I am exploring Glow to optimize my model that has a bunch of conv + batch normalization + relu. And unfortunately I do not see a good guide for this. I looked through available options ( ./build/bin/model-compiler -help-list ) but I am lost which I should be applying.
Here is a partial screenshot of the model: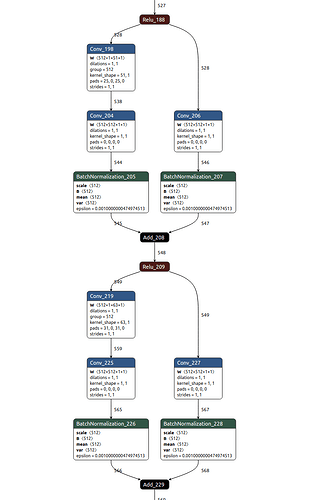 Does model-compiler automatically apply optimizations like fusing nodes? Or one needs to apply manually?
I am using PyTorch 1.4 and exporting my model in ONNX format.