Hello,
I have tried to use tensorboard pytorch to plot loss graphs and accuracy.
I have used Summary Writer here.
But, as I run my training loop, I face the following error at the end of first epoch.
Following snippet shows the error: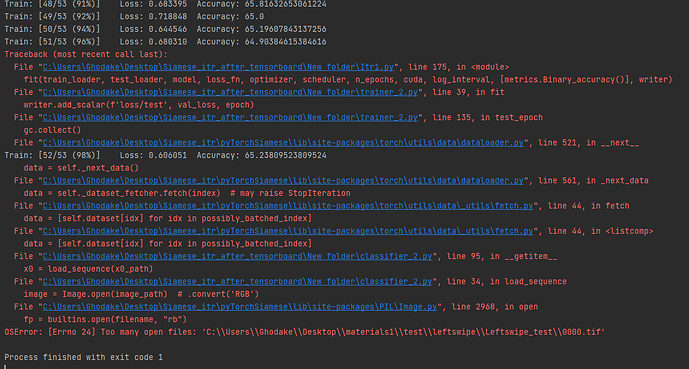 Following is the python code containing summary writer for reference: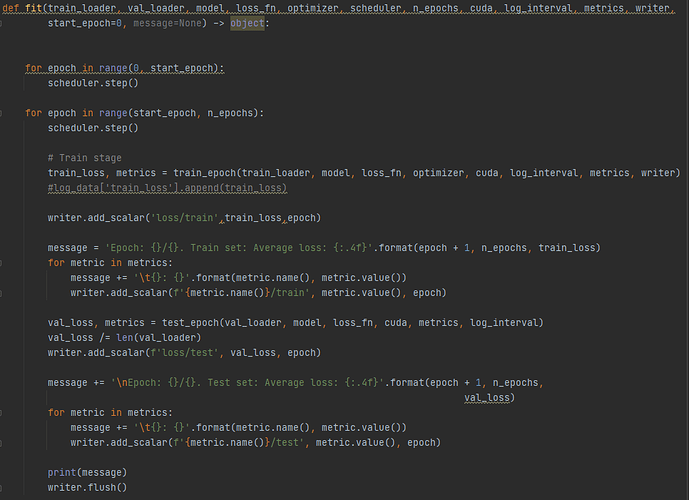 I also want to plot confusion matrix in tensorboard, please can I have some insights in this as well.
Any help is most appreciated!
Thank you in advance.