While installing torch with CUDA support from here I was facing an issue where there was a CUDA version mismatch even after running the command specified on the website.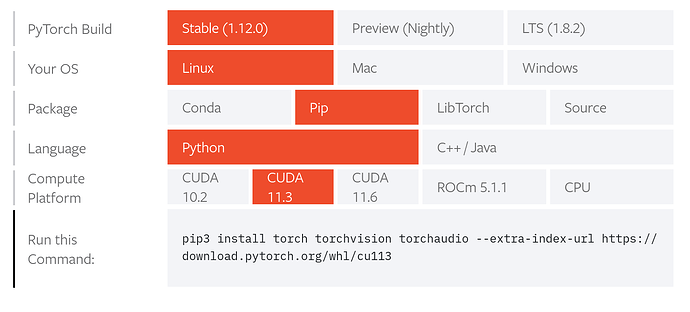 NVIDIA GeForce RTX 3070 with CUDA capability sm_86 is not compatible with the current PyTorch installation.
The current PyTorch install supports CUDA capabilities sm_37 sm_50 sm_60 sm_70.
If you want to use the NVIDIA GeForce RTX 3070 GPU with PyTorch, please check the instructions at https://pytorch.org/get-started/locally/

  warnings.warn(incompatible_device_warn.format(device_name, capability, " ".join(arch_list), device_name))
Could not do one pass in your dataloader, there is something wrong in it. Please see the stack trace below:

After a bit of tinkering around, I realized that the CUDA version from torch.version.cuda was actually 10.2 instead of the 11.6 that I had installed. I reinstalled using the Stable>Linux>Pip>Python>CUDA 11.6 command again just to make sure there wasn't a mistake on my part, and installing using the 11.3 commands seems to have fixed it.