Hello
i'm trying to to run as pytorch-gpu the follow transfer learning code (Transfer Learning for Computer Vision Tutorial — PyTorch Tutorials 2.1.0+cu121 documentation)
in my Ubuntu 20.04 LTS with the the follow nvidia version (see image attached)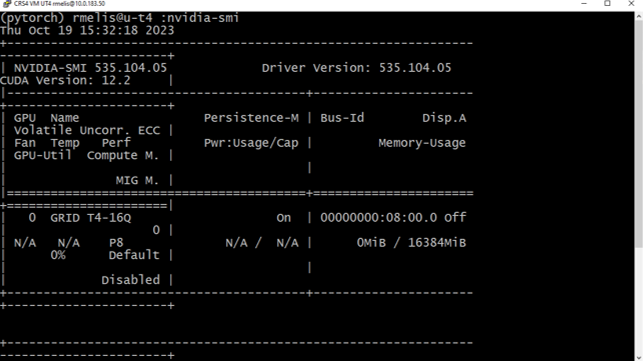 but I encontered several incompatibilities :
First, the as is cuda version not load the dynamic library libcudnn.so.8. When I tried to install previous pythorch and associated cuda versions the torch library give me other errors.
Can you suggest me a proper associations between torch and my nvidia workstation?..Thanks in advance!