My keras summary model shows that it has a add layer to sum few layers. Screenshot in drive link below -
https://drive.google.com/file/d/1Iulv86KcQSO1iu2PirD1pl3AAoMTghbd/view?usp=sharing
I am a beginner and I don't know how to implement the add layer in PyTorch. Actually I need to sum few layers convolution layers with previous layers. Please see the attached screenshot.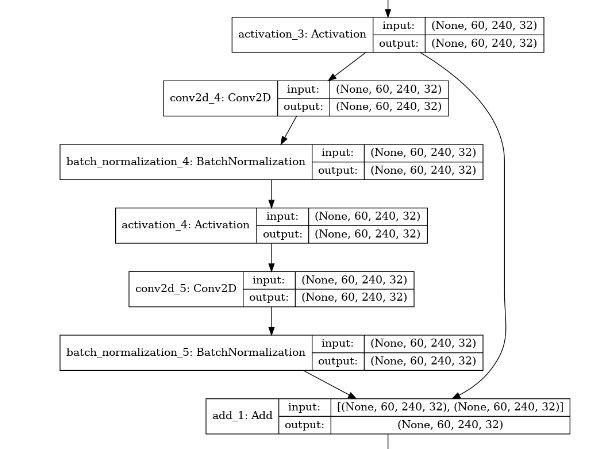 I am converting a model from keras to PyTorch. All other conv2d, batch_normalization2d layers are similar in pytorch but I am not getting the equivalent of 'Add' type layer of Keras. Please help!