I was running the imagenet using DDP.
At the DGX station 4*V100, they make many processes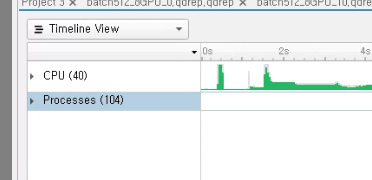 But i running the same option and same program on RTX2080Ti*8 server. They make just only 9 Process
I running the same code and same program… If I think the same case on RTX2080TI*8 server, I expect DGX to also make 5 processes. But it was not.
Why this problem, I used the same PyTorch docker on both systems.
And If I want to drive the number of processes, how do I contorl it?