Hello, I would like to ask you a question related to custom data loader.
I have completed writing to load custom data using pytorch's DataLoader.
If i run the command "python parser.py --gpu=0", it works fine.
But if i check it with "ps aux | grep python", then i will see several pids problem as shown below.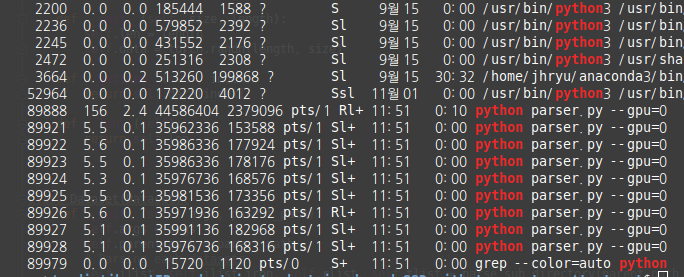 (Multiple pids are allocated, even though i have executed one command in the terminal)
If i create a Random Dataset and test it, only one pid is allocated.
What's the problem?
I would appreciate your help.
(Below is the source code used.)
– Dataset class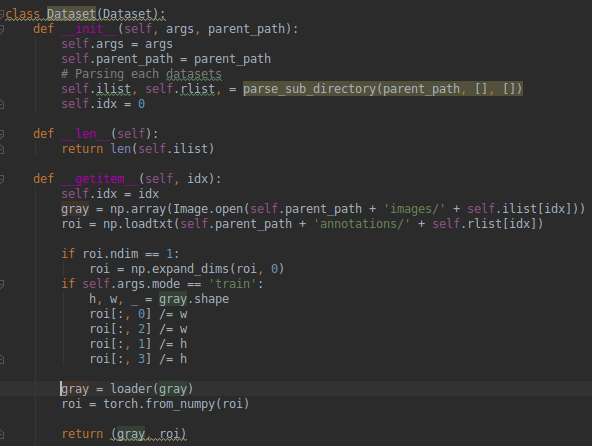 – Collate function

– Train function