My work with Pytorch -
Trained on custom dataset and model.
Github link - project is still not finished !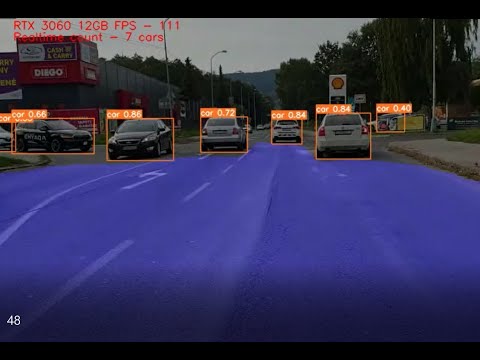 Amazing work!! I have a few questions:
Does it work in real-time?
Can this model generalize well to sky images? I am guessing it will but wanna know what are your thoughts on it.
How long did it took to train and which GPU use used?
Hello thank you !
Yes yesterday I converted this model to Onnx and it works pretty fast Real Time.
Yes this model will work very good on sky images. - You will need a lot of training data, but I don't think it's as much as I do, because the sky doesn't have as many forms as roads. I think 500 images, cloudy/clear sky/mix will be enough.
I am using RTX 3060 12GB and it took at least 12 hours for good results.
Thanks man! Btw is Tesla P100 fast or RTX 3060? I couldn't find the TFlops specs to compare them on NVIDIA website.
Okay, it's fine. Thanks for code anyways!
tesla p100 has 9.3 TFLOPS on single precision vs 3060 has 12.8 on single precision
Great! Thanks for the information @arya47.