hey,
I am getting this error despite trying out all the workarounds available on the forum. The status of my machine and version compatibility seems quite accurate but I still, don't know why this error was prompted.
Already tried to reinstall PyTorch but nothing works.
Here are the machine validations.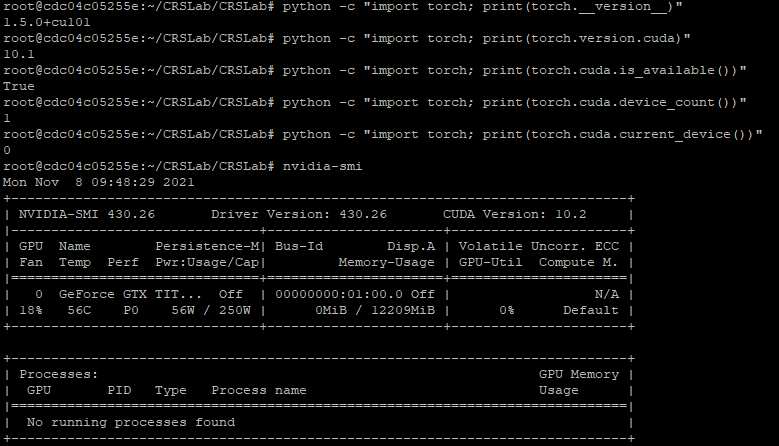 @ptrblck could you please assist in this regard to fix this?