Hello Everyone,
I am running a yolov5 model on raspberry pi 4. I have torch 1.8.0a0+37c1f4a installed on it using a build wheel I found online. I also have same model running on my laptop. It has torch 1.8.0+cpu version.
I am using yolo to detect objects in a video. When i pass a frame from video to both raspberry pi and my laptop their output is different. I have checked input value of frame they are same for both platforms. I have also checked values of weights for some layers of yolo pretrained model they are same on both platforms. I am unable to understand that why output has different values(These values ae significantly different) is different.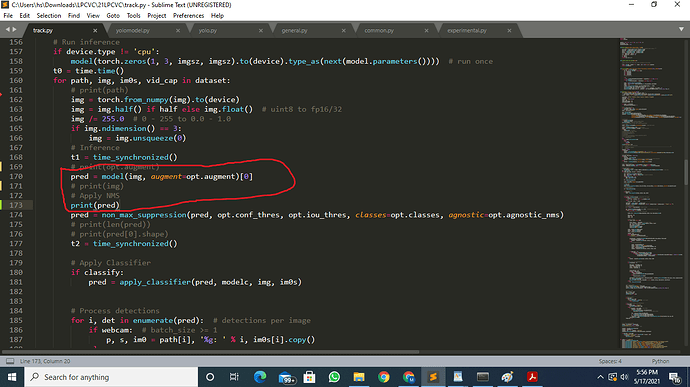 I have drawn red contour around the code where difference happen. I am using same code for both devices. I using code from following github repo.
Thanks for your help.