Hello,
I am training a siamese network with BCELoss and CosineSimilarity function.
While training and testing, I have same train and test accuracy repeated for every epoch.
Following is the screenshot of the terminal: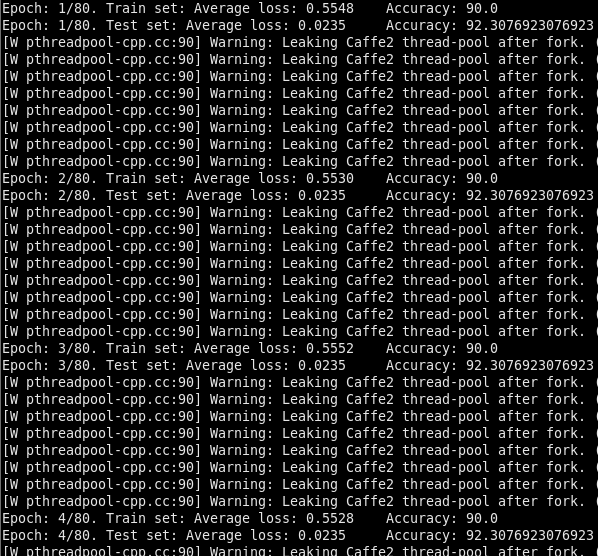 Before this,
I have used BCELoss with Pairwise distance, and did not face this issue.
Please help me to fix this issue.
Thank you in advance.