Hi, I've set the qconfig = None for the Detect layer of YOLOv5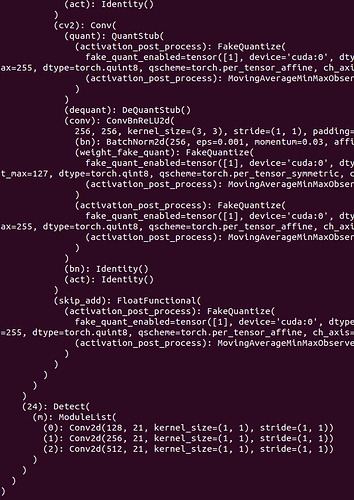 However, when exported to ONNX, the weights still appears to be quantized?


How do i have the Detect layer be fully non-quantized?
I am doing this as the post processed QAT model does not have weights attached to the Conv2Ds of the Detect layer, which I am guessing is causing further exporting issues? The '+' sign is missing form the weights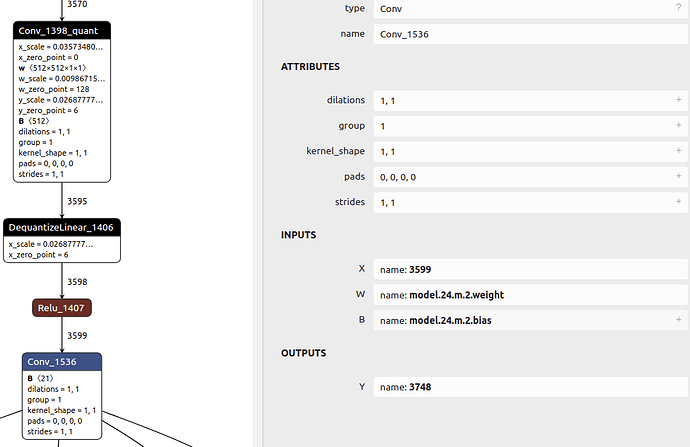 Thanks!