Hello,
I have an error and I paste the error message below: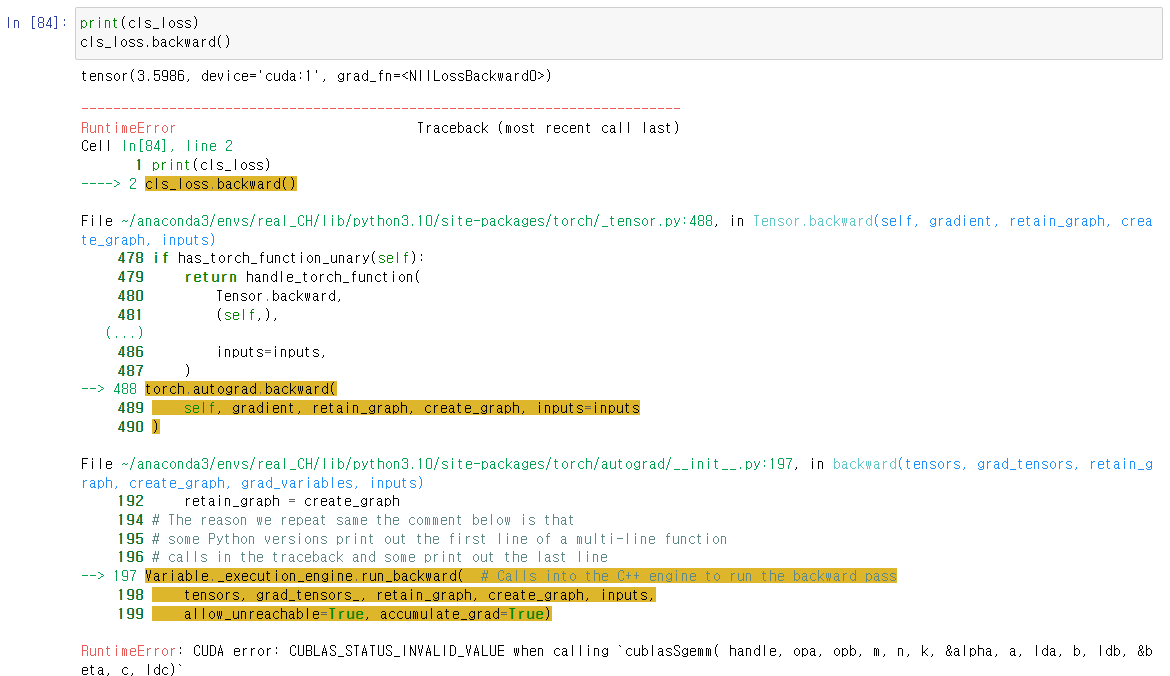 Basically, I was doing a classification task with a model, and I get this error when I try to do back propagation. I was trying to solve this issue, so I checked a few posts that say that this error is due to the shape-matching problem.
However, for my error, I doubt that this is a shape-not-matching problem, because forward propagation works without any error. I can calculate loss just fine on cuda without any problems, as you can see in the screenshot.
FYI, the loss is categorical cross entropy loss!


I will wait for your replies!
Thank you.