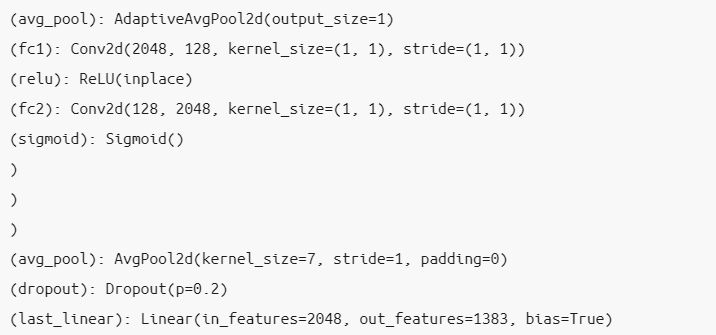 I'm trying to apply senet for classification problem. as you can see in the image, last conv2d takes in 128 channels and outputs 2048 channels. so I made last linear layer (2048, 1383)
I only changed last 1000 to 1383 and the following error comes out.
RuntimeError: size mismatch, m1: [32 x 4096], m2: [2048 x 1383] at /pytorch/aten/src/THC/generic/THCTensorMathBlas.cu:266
how can I solve the problem??