Hi there, I ran into a problem during the recent project. In the "forward" part, the "for" I use slowed the program a lot which I cannot accept.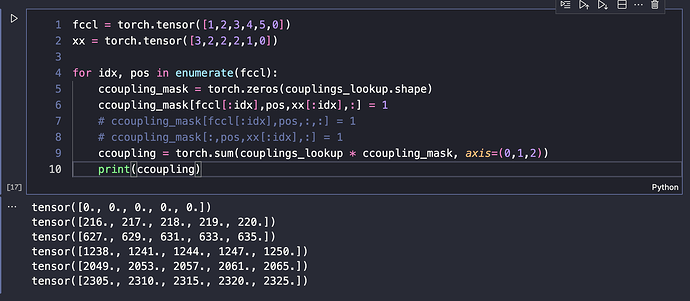 As the sample shows above, how could I convert the "for" loop into matrix operation in pytorch or einsum making the program run faster ? Or how to think about problem like this ?
Sorry for my poor English.
Thanks a lot!