Hi, I'm trying to train a model which has some hidden layers (MLPs,embeddings and transformer encoder layers) in itself.
My model takes some inputs including "labels".
There is no problem to these label tensors when they are provided to model, but after passing several hidden layers, they suddenly change to strange values.
they are not even used in the process.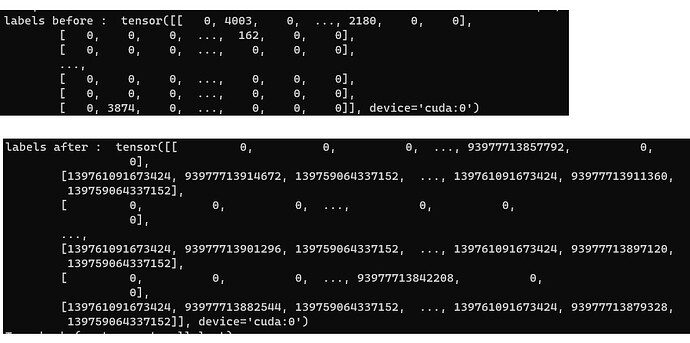 I suspect that the values in "labels after change" indicate memory addresses.
But I'm not sure about it and eventhough it is, I have no idea how to solve this problem.
Please help me T.T