Hello i'm a beginner of pytorch,today i appeared a problem while learning the tutorial.I tested the code on jupyter notebook,but it break the error like this: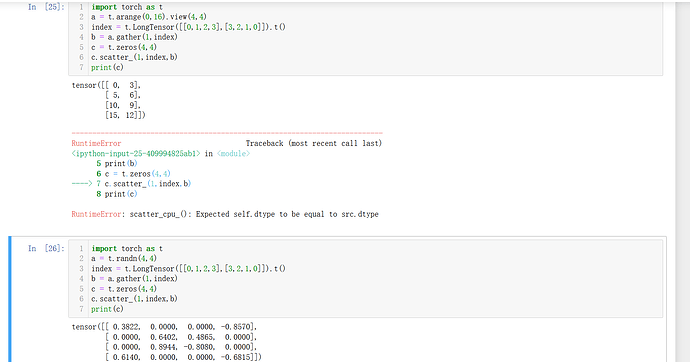 However,if i changed the type of the variable 'a',it works.
Obviously it's the problem about the dtype of the variable 'a',but i really don't know how to fix this.The version of torch is 1.6(cpu++).
Thanks for reading and replying my problem.