Hello
this probably sounds quite vague, but I wonder if anyone has managed to train three nets using adversarial training? Here's the general algorithm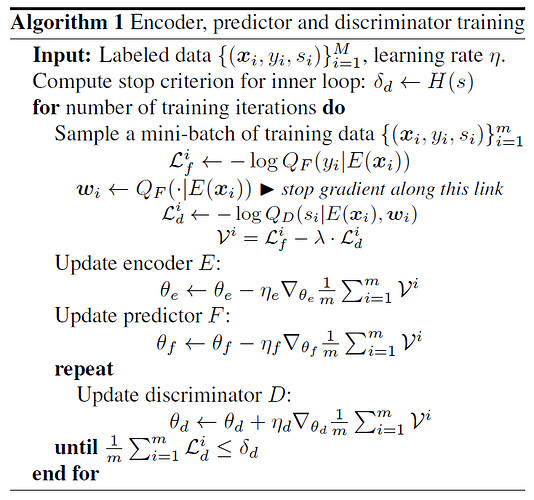 E,F and D are nets, with F and D being simple MLPs, and E is an encoder with an application specific architecture. In the inner loop, E and F are trained co-operatively, and in the outer loop they are trained adversarially against D.
The convergence/stability theory/proof is from a paper on A conditional adversarial architecture The actual application is not so relevant, it the solid proof that's interesting.
I was simply wandering if anyone had managed to train such a three headed beast?
@smth, @tom any thoughts on this one?
You guy's are expert adversarial training people who I thought I should ask first