Hi, all.
I have some questions about the torch.nn.functional.batch_norm.
I train the model, extract the model's values ​​with state_dict(), and then proceed with inference using the torch function based on it.
However, the value of the model implemented as a function by myself is different from the value in the original model.
I think there is a problem in the process of directly implementing the function.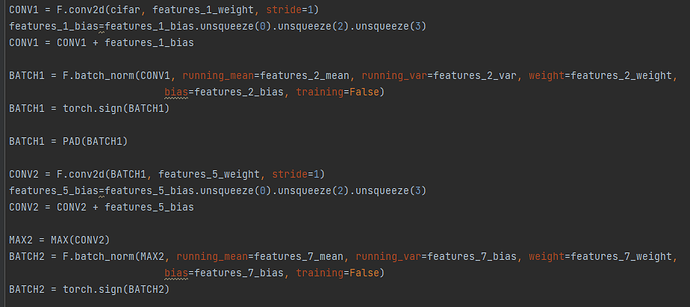 When using torch.nn.functional.batch_norm, I wonder if it is necessaru to use a value other than running from state_dict() or if there is another way.
Thank you!