Hi all
I'm currently trying to train a NN where a second network is used as kind of cost function. So I tried to chain the two networks and back-propagate the errors of the second network to the first one.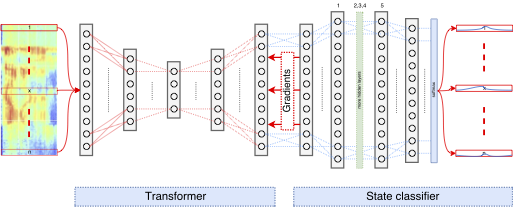 The second net should not update its weights so i have set require_grad to false and just pass the parameters of the first one to the optimizer. I also set the second network to evaluation mode so the batchnorm layers do not calculate values.
There are only linear layers with ReLU, Batchnorm and BCE loss.
Now i get a strange result of the loss over a few epochs. It increases directly and then converges to some "high" value. Did i miss something or what could be the problem?
Thanks for any help and best regards
Matthias