Hello everyone,
the goal is to use a Transformer as an autoregressive model to generate sequences.
How does the decoder produce the first output prediction, if it needs the output as input in the first place?
That's like "What came first, the chicken, or the egg".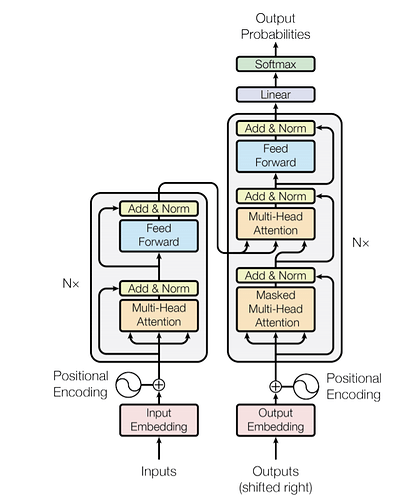 My goal is to use a transformer to predict a future vehicle trajectory based on the past vehicle trajectory, not language translation, but I guess that does not change my question.
My Idea would be to cut the last entry of my sequence and use it as the first decoder output. So when the x - coordinate of my vehicle is [3,4,5,6,7] I would chop off the [7] and feed it into the decoder as if it was his prediction. Then continue with regular procedure.