Hello in our project we are trying to implement several fixed filters
to each convolutional layer.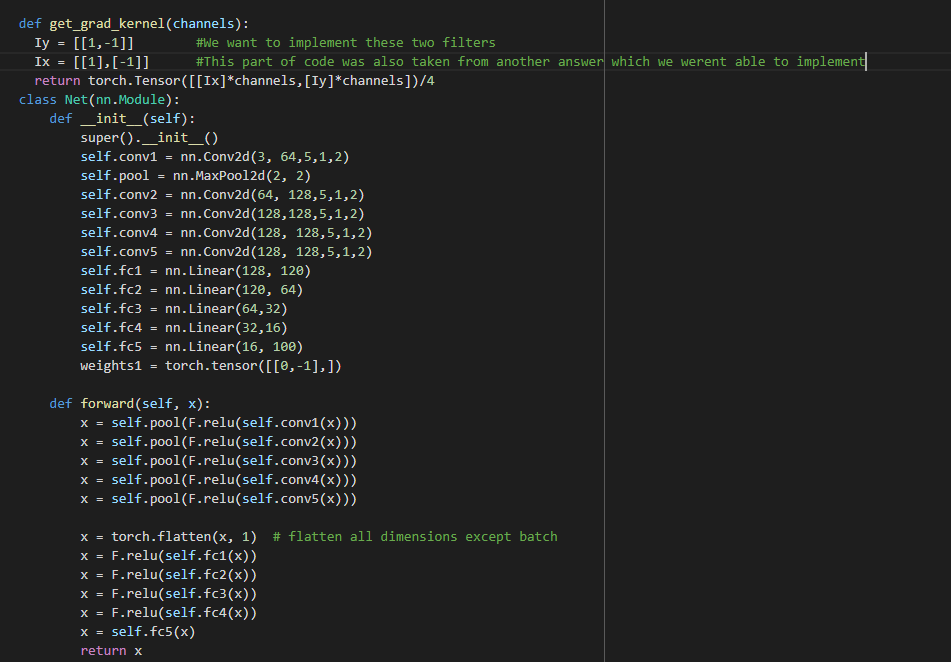 As shown in the code we have two filters that we want to add to each layer but weren't able to grasp how we add these filters. If you could show us a way to do so we would be very grateful.