Hello all,
I am having a strange issue where my model is only learning a specific class in a data-set (Liver class ~ blue). I experimented more and realized if I remove the Liver class, the model can identify the kidneys very well (yellow and red). Interestingly the kidneys are much brighter in these images!
Does this essentially mean my model is short on parameters for predicting all organs? I would think adding classes would enhance the original model.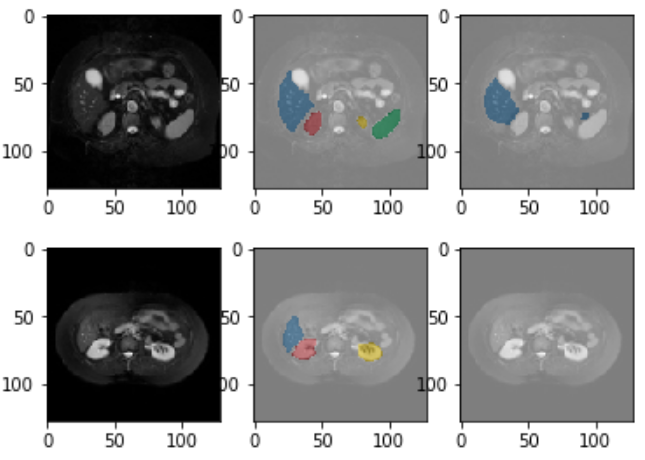 Image: Source, Ground, Prediction
Link to Original Colab Notebook. All data downloads into the notebook automatically! (You can just click 'Open in playground' to run the code).
https://colab.research.google.com/drive/1cDXzCnTaVDEe3Dnhafp-Rdu6rKs3BuXI
Link to Colab Notebook. Only predicts kidneys.
https://colab.research.google.com/drive/1_49DjRyQhnlgB5z_lIyXkV5pYydEYvd3