I have found this question posted on this forum for the multiple times with no working answer.
I am trying to train a SegNet on satellite images using single GPU (Nvidia Tesla-k80 12GB). Memory-Usage is high but the volatile GPU-Util is 0%.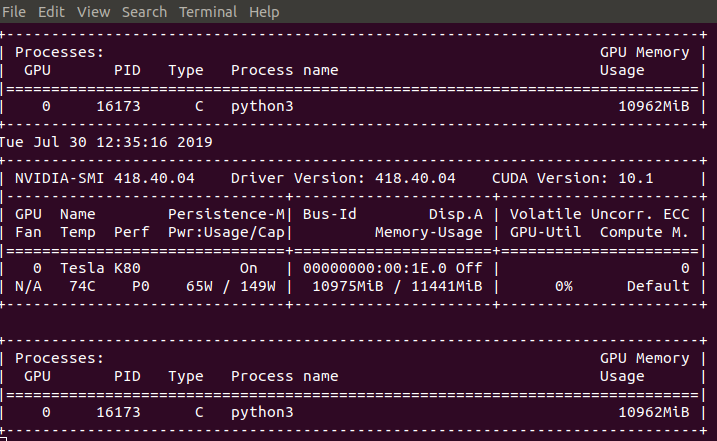 In the DataLoader, I have tried increasing the
num_workers
, setting the
pin_memory= True
, and
removed all the preprocessing
like Data Augmentation, Caching etc… but the problem is still persistent. The code works just fine if I change the dataset.
Any help will be highly appreciated.