Hi,
I got a weird performance when I loaded a pre-trained model.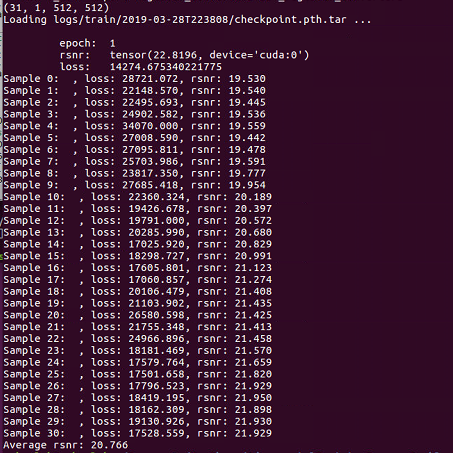 The model was trained one epoch, the learned parameters are saved, as well as the measure value of average 'rsnr' and 'loss' on validation dataset. As you can see, when I load the saved model to test it on the validation dataset, the average rsnr is quit different, not the same as in the saved model.
I have checked a lot but I failed to fix this. I'm sure the loaded model was in eval mode, the measures were the same function and the input of the network was the same.
Thanks a lot for your suggestions.