I am following the pytorch tutorial of TORCHVISION OBJECT DETECTION FINETUNING TUTORIAL
In this tutorial's " An Instance segmentation model for PennFudan Datase" part. I found one class called torchvision.models.detection.mask_rcnn.MaskRCNNPredictor.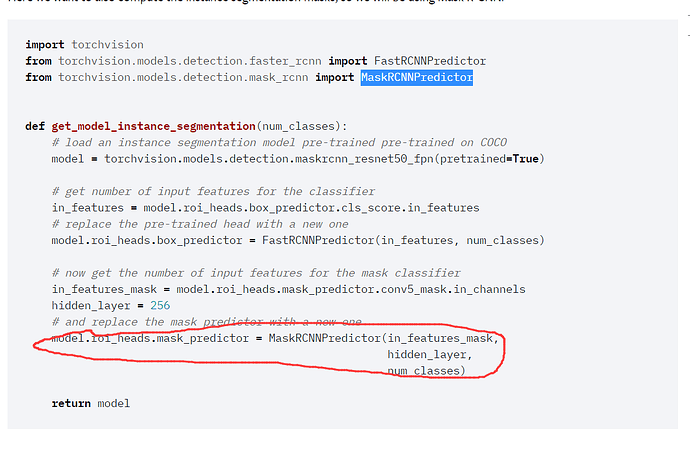 And I want to read the corresponding documentation to figure out the meaning of the parameters. However, the documentation page showed that there is not such class.
So, how can I search this class's documentations?And I also find that I can't find the explanation for attribute of class, such as what does "model.roi_heads" in the prior image mean…
I would appreciate if someone could tell me the way.